Performing Ensembles and Groups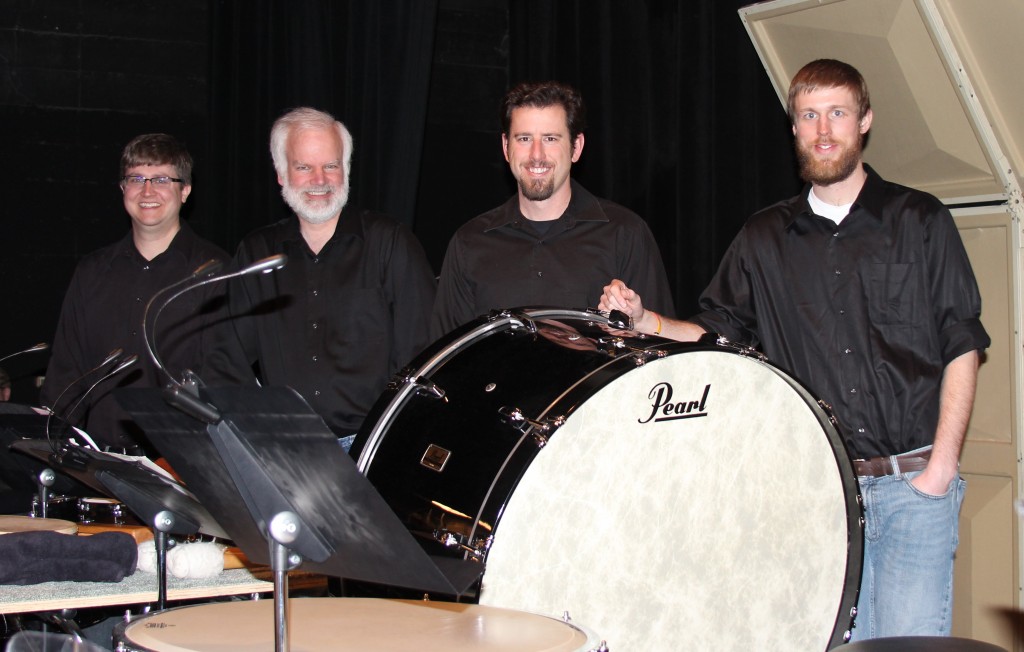 Formed in 2000, PercOrchestra is a trio comprised of the core percussion section of the Bozeman Symphony Orchestra.  The group performs a wide range of literature including contemporary marimba ensembles, percussion ensembles, ragtime, and world music.  Our engagements have included educational performances for students in grades K-12, community concerts, special events, recitals and workshops.  Members of PercOrchestra are: Mark Brown, Kristofer Olsen, Stephen Versaevel and Jeff Vick. For more information, please visit our website: www.percorchestra.com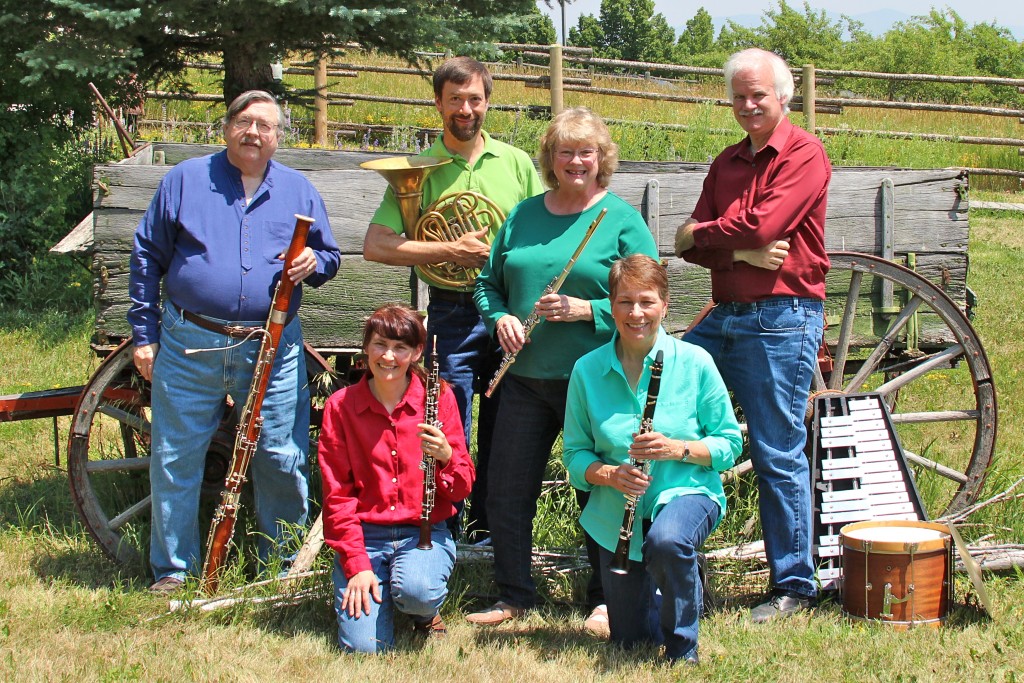 The Bozeman Trail Chamber Players was added to the Bozeman Symphony Far Afield roster in 2014. This season the BTCP features wind instruments (flute, oboe, clarinet, saxophone, bassoon and French horn) with the dynamic addition of percussion. Drawing from a rich chamber music repertoire, the ensemble will present music ranging from the majesty of the High Baroque to the playfulness of ragtime and original jazz-influenced works.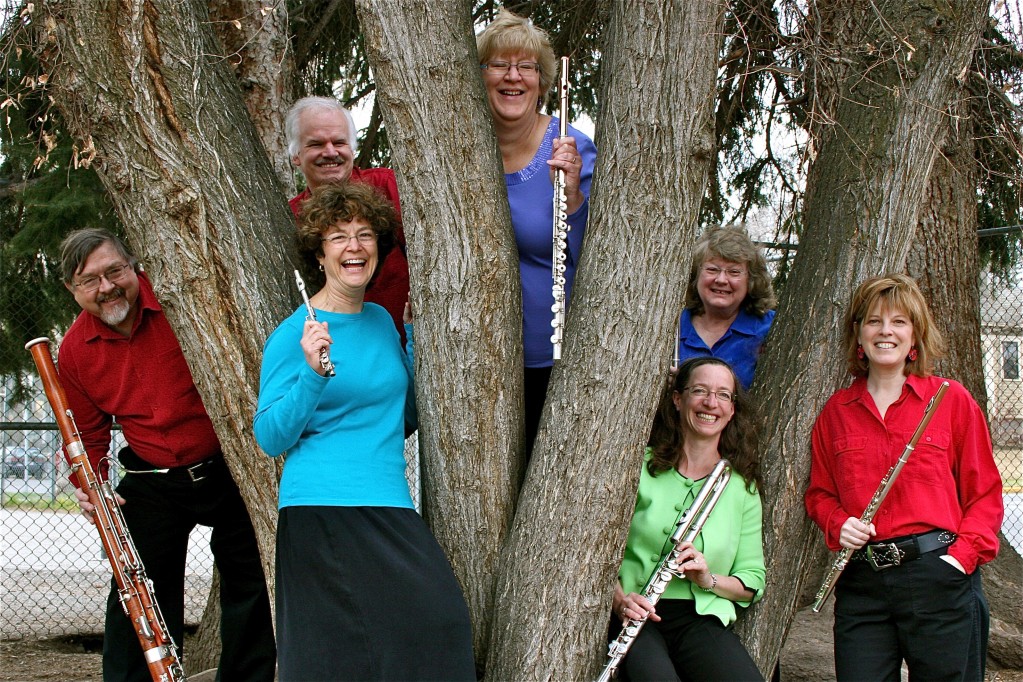 Flutes and Friends is a group of five professional flutists performing on many instruments of the flute family including the concert flute, piccolo, alto flute and the bass flute.  For certain pieces of the repertoire we are joined by musician "friends" Jeff Vick and Alan Leech, who add a wide range of accompanying instruments: marimba, drums, saxophone, bassoon, and "assorted toys." Some composers featured included Boismortier, Dubois, Handel, Holst, Joplin, Leech, McMichael and Sousa.  For more information, please visit: www.flutesandfriends.com or contact Karen Leech at alkaleech@gmail.com

Established in 1968, the Bozeman Symphony Orchestra and Symphonic Choir is an outgrowth of the earlier Montana State University Symphony Orchestra.  The mission of the Bozeman Symphony Society is to support the performance of symphonic and choral music by a resident orchestra and choir, and selected guest artists, for the benefit of audiences, students and musicians residing in south-central Montana.
Since 1979, the Intermountain Opera Bozeman has produced one opera each spring; since 2005 an additional fall production, and a winter musical since 2015. Intermountain Opera continues to grow and attract opera goers not only from Bozeman but throughout Montana and from neighboring states. An increasing number of volunteers and supporters aid the Association each year. The 2017-2018 season includes: COPLAND: The Tender Land, October 13 (7:00 pm) & October 15 (3:00 pm); BOCK & HARNICK: She Loves Me; VERDI: Falstaff, May 11 (7:00 pm) & May 13 (3:00 pm). For information contact the IOB office at 406-587-2889.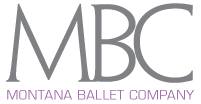 The Montana Ballet Company is a non-profit group promoting dance in Montana, creating opportunities for amateur dancers to participate in quality performances, and providing quality dance training through master classes and workshops. Since 1993, annual productions of Tchaikovsky's Nutcracker has been accompanied by a live orchestra comprised of members of the Bozeman Symphony.

The MSU world music ensemble Gamelan Sekar Gunung (Mountain Flower Gamelan) is a percussion orchestra made up of over 20 instruments native to Bali, Indonesia.  The instruments in this ensemble were made for MSU by the master gamelan builder in Bali, Pande Made Gableran.  Members include MSU students and faculty, public school faculty, and interested community members.  The concerts present music from both the old and new traditions in Bali, as well as "Kreasi Baru" (new creations) that originated in the 20th century in Bali using the flashy, virtuosic "kebyar" style.  Performances often include newly composed works written for the group, sometimes incorporating instruments from "outside" the tradition, such as flute, saxophone, vibraphone, or Indian santur.