Established in 1961, the Percussive Arts Society is a non-profit, music service organization promoting percussion education, research, performance and appreciation throughout the world, with 8,500 members and 50 chapters located across the United States, and an additional 28 chapters outside the United States.  These PAS Chapters host annual Days of Percussion and other clinics in their regions throughout the year.  PAS publishes two bi-monthly publications, Percussive Notes and Percussion News, and a website that contains publication archives, research databases, a conference center, museum tour, and other features.  Each year PAS hosts the largest percussion convention in the world (PASIC), featuring the top names in drumming and percussion.

NAfME, among the world's largest arts education organizations, marked its centennial in 2007 as the only association that addresses all aspects of music education.  Through membership of more than 75,000 active, retired, and pre-service music teachers, and with 60,000 honor students and supporters, NAfME serves millions of students nationwide through activities at all teaching levels, from preschool to graduate school.  Since 1907, NAfME has worked to insure that every student has access to a well-balanced, comprehensive, and high quality program of music instruction taught by qualified teachers.  NAfMEs activities and resources have been largely responsible for the establishment of music education as a profession, for the promotion and guidance of music study as an integral part of the school curriculum, and for the development of the National Standards of Arts Education.


The members of the National Education Association are the voice of education professionals.  NEA believes every student in America deserves a quality education that develops their potential, independence, and character.  NEA is focusing the energy and resources of our 3.2 million members on improving the quality of teaching, increasing student achievement, and making schools better, safer places to learn through partnerships with parents, families, communities, and other stakeholders.

The American Federation of Teachers was founded in 1916 to represent the economic, social and professional interests of classroom teachers.  It is an affiliated international union of the AFL-CIO, with more than 3000 local affiliates nationwide, 43 state affiliates, and more than 1.4 million members.  Five divisions within the organization represent the broad spectrum of AFT's membership: teachers; paraprofessionals and school-related personnel; local, state and federal employees; higher education faculty and staff; and nurses and other healthcare professionals.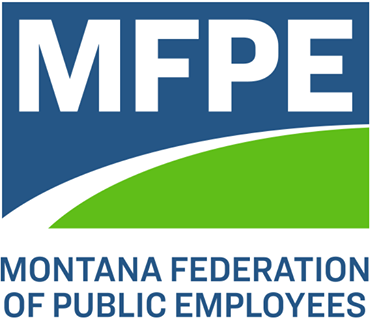 Formed in 1896, the American Federation of Musicians of the United States and Canada is the largest organization in the world representing the interests of professional musicians, through negotiating fair agreements, protecting ownership of recorded music, securing benefits such as health care and pension, or lobbying legislators.  There are currently more than 250 locals throughout the United States and Canada with a membership of more than 90,000 musicians.

The Montana Bandmasters Association is a cooperative affiliate with the Montana Music Educators Association, representing the band directors in MMEA, sponsor sessions of value to band directors, to further an interest in school band music in Montana, to advance and better our school bands, and to strengthen the professional standing of the school band teacher in Montana.

Phi Delta Kappa International is the premier professional association for educators.  For more than 100 years, it has focused its work on the tenets of service, research and leadership.  PDK is one of the largest education associations and has over 35,000 members, including teachers, principals, superintendents, and higher education faculty and administrators.  PDK publishes the highly-regarded Phi Delta Kappan, the No. 1 education policy magazine, and sponsors the annual PDK/Gallup Poll of the Public's Attitudes Toward the Public Schools.  More than 250 local PDK chapters, most located on college campuses, give PDK members a unique opportunity to network with other like-minded educators.

Sinfonia was born October 6, 1898 at the New England Conservatory in Boston, and since that time Sinfonia has grown into the largest music fraternity in the world, with more than 150,000 initiates, and chapters on over 200 college and university campuses across the nation.  For over a century, Sinfonians in nearly every field of study and professional endeavor have transformed the face of music in America.  Sinfonia offers unlimited opportunities for performance, community music outreach, and other activities designed to develop a true appreciation for the power of music to uplift the soul.

A Montana Community for musicians by musicians.  Find musicians, collaborate, stay connected with other Montana musicians, made possible by MusicVilla.com.  Scholarship opportunities, discussion boards and forums, calendar of events, blog, photo & videoposts and promotion are all services available on their website.