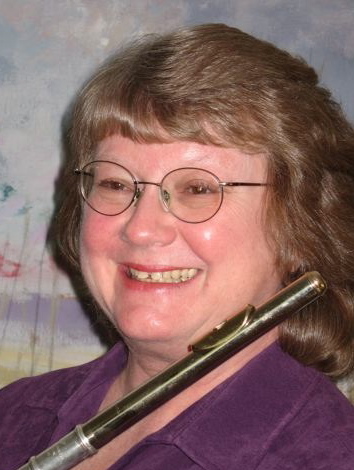 Karen Leech, nationally recognized as an outstanding teacher was the flute professor at Montana State University-Bozeman for 39 years (retiring in 2011), and her students are active throughout the United States performing and teaching. Her former students include recitalist and teacher Leonard Garrison, recording artist Rhonda Larson, and music administrator Renee Westlake. As a performer she filled the principal flute chair of the Bozeman Symphony for 34 years, played with world music groups the Montana Consort and MusiCollage and has performed several times at National Flute Association Conventions. She is a member of the International Flute Orchestra and has toured Eastern Europe, China, and Greece with this ensemble. She holds degrees from Smith College and the College-Conservatory of Music of the University of Cincinnati. She has studied with William Hebert and George Hambrecht and has played in master classes with Marcel Moyse, William Bennett, Julius Baker and Samuel Baron.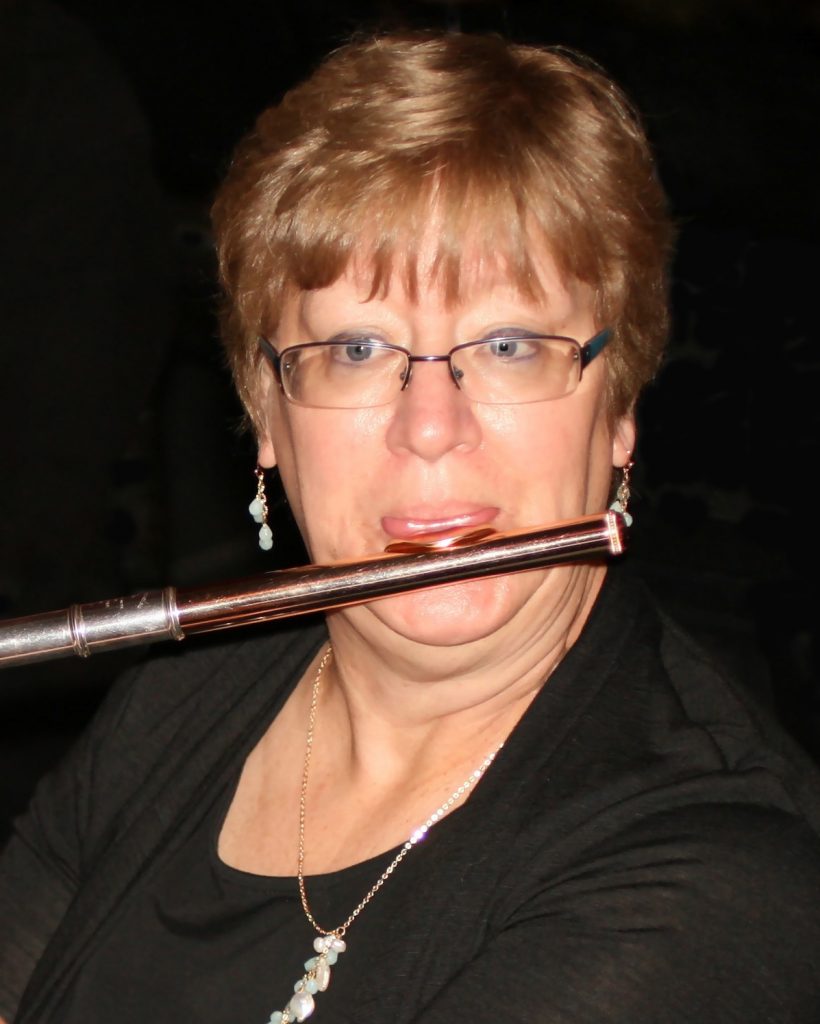 Susan Makeever is the flute professor at Montana State University-Bozeman, principal flute of the Bozeman and Billings Symphonies, the Intermountain Opera, and the Montana Ballet Orchestras. She is a member of several chamber ensembles including the Yellowstone Chamber Players, Kreutzer Trio, and Flutes and Friends. Sue was invited to tour Brazil with the Kreutzer Trio in 1998, as part of a U.S. State Department grant. She was also a soloist with the Muir String Quartet in 2005.
Susan earned a Bachelor of Science Degree in Music Education from the University of Illinois, a Master of Music Performance from Northwestern University, and completed all her coursework and recitals toward a Doctor of Music from Florida State University. She has studied with Geoffrey Gilbert, Walfrid Kujala, Charles DeLaney, Kenton Terry, and Jacob Berg. She has attended master classes with James Galway at the Royal Irish Conservatory in Dublin, Ireland, and Jean-Pierre Rampal at the Academie d'Ete in Nice, France. She has taught at the University of North Texas, MSU-Billings, the Red Lodge Music Festival, Rushmore, Northwest and Illinois Summer Music Camps. She maintains a large private flute studio, and is an active performer and adjudicator. Sue is the wife of retired MSU trumpet professor Jerry Makeever, and has two children in college who are pursuing graduate music degrees.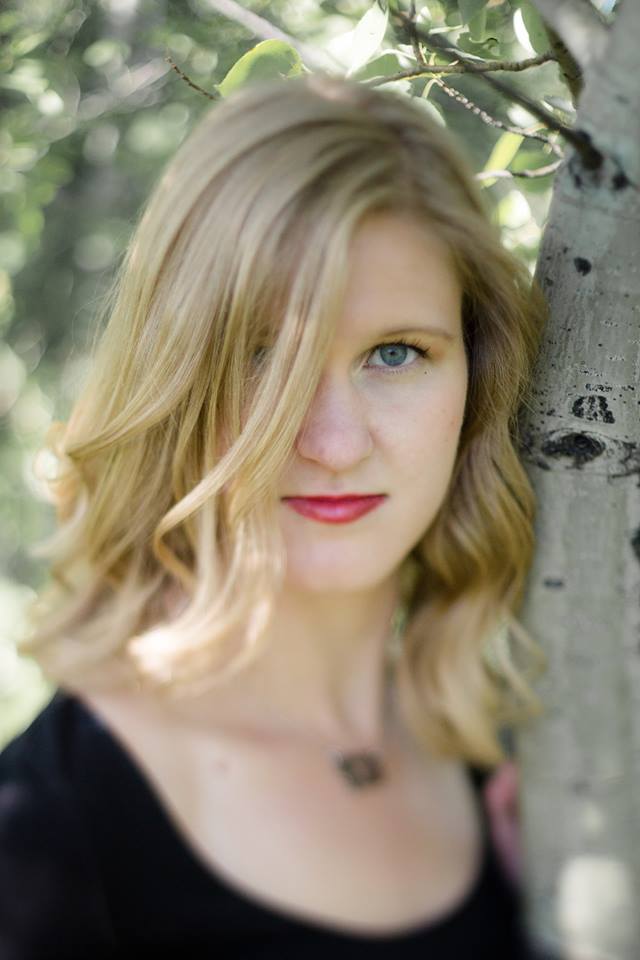 Singer/songwriter and recent Global Music Award winner, Megan Makeever, boldly strives to make a difference in the world with her songs. Covering a wide variety of meaningful themes such as unrequited love, following dreams, self-confidence, body image, and gratefulness, her songs delve into the human condition and easily encourage listeners to emotionally relate.  At the young age of 25 years old, she has already released three successful albums: "Movin' On" (2008), "Unstoppable" (2010), and "Close" (2014). They first two were recorded at Peak Recording Studios located in her hometown of Bozeman, Montana. Labeled as acoustic/pop, Makeever writes relatable songs for voice, piano, and guitar, along with an occasional band or string quartet. In the recordings, she is the one singing and playing the guitar and piano. "Unstoppable", received an Award of Merit from the Global Music Awards, a prestigious and internationally known music organization in LA (http://gma.net). Shortly after the excitement about that award, she received the Global Music Awards Annual Humanitarian Award. She was also a former winner of the Hand Me Down Some Silver Songwriting Competition in both 2008 and 2009. The Hand Me Down Some Silver Organization also awarded this determined singer/songwriter a generous scholarship to aid her in the recording of her first album, "Movin' On."
Megan recently completes a Masters Degree in Flute Performance from The University of Montana in Missoula. A graduate of St. Olaf College, a small liberal arts school in Northfield, Minnesota, where she underwent much musical and personal growth, which she undoubtedly applied to her songwriting. Although she was a flute performance major and loyal principal flautist of the St. Olaf Band and St. Olaf Orchestra, she made time to develop her songwriting skills by thoroughly studying theory, composition, jazz and classical piano, as well as philosophy and theology. Aside from her intense academic life, she performed many acoustic shows on campus and hosted her CD release for "Unstoppable" there.
Kathy Tyers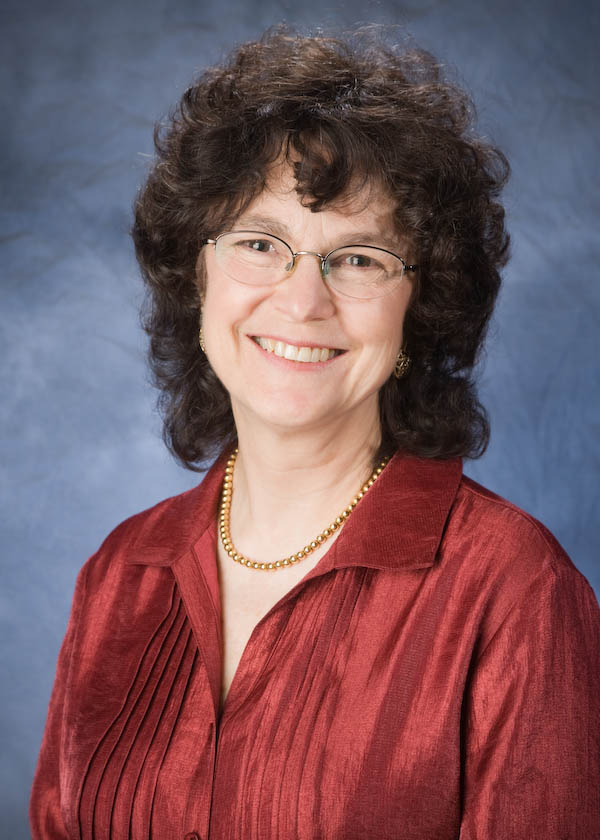 studied flute with Archie Wade Jr. in Los Angeles and Karen Leech at Montana State University, where she also studied microbiology and education. She performed for many years with the Bozeman Symphony, as well as the Intermountain Opera and Montana Theatreworks pit orchestras. Kathy inherited a love of music from both parents: her father's first drumming gig was with a traveling family band in the early twentieth-century Chautauquas, while her mother's flute career began in the All American Youth Orchestra under Leopold Stokowski. A freelance writer, Kathy has published ten science fiction novels, a biography, and a travel book. She recently completed a degree in Christianity and the Arts at Regent College in Vancouver, BC, Canada.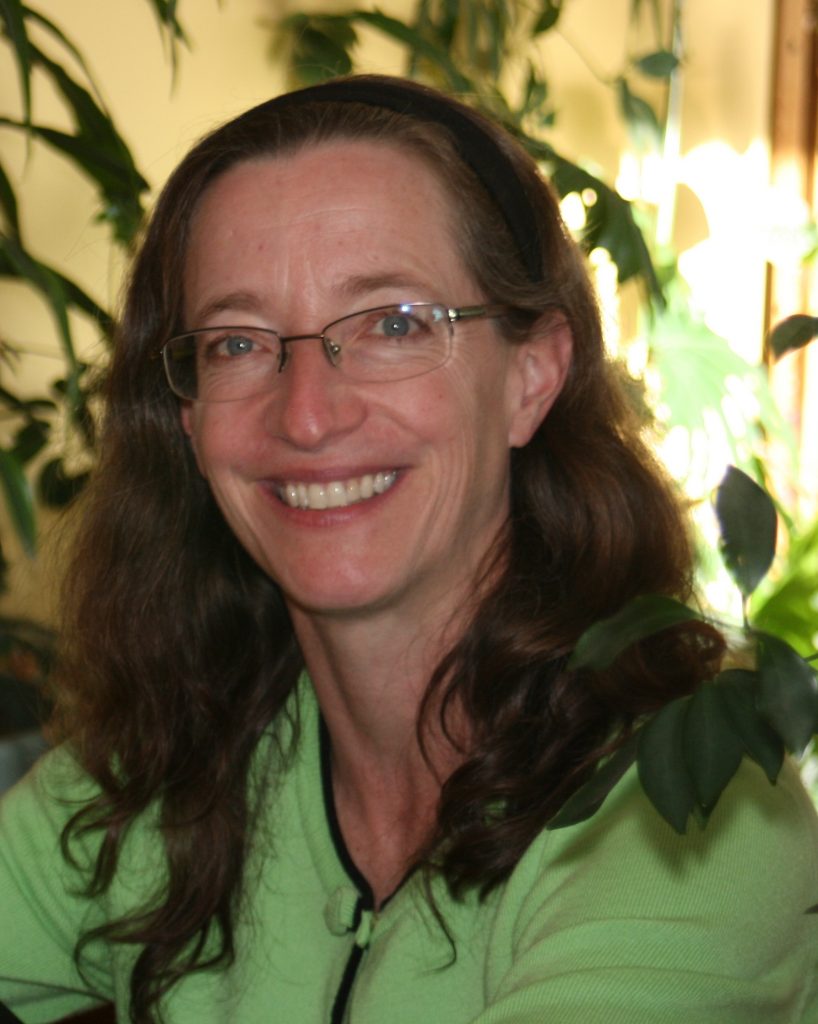 A Bozeman native, Jackie Campeau Vick studied flute with Karen Leech through high school. After two years as a music major at Washington State University, she made a career change and continued her education at the Culinary Institute of America, graduating in 1985 with an Associates Degree in Occupational Studies. Following a successful 18 year career in the restaurant industry that included owning and operating her own catering business, Corporate Chef for the Cadillac Management Company and being a partner in a seafood restaurant in Kirkland, WA she returned to Bozeman and took her management skills to the non-profit sector with the Bozeman Symphony. Jackie was Operations Manager for the symphony from 1999-2001 when she became Executive Director for the organization. In 2008 she resigned from the Bozeman Symphony and took the newly established Executive Director position with the Intermountain Opera Association, a position she currently holds in addition to playing with Flutes and Friends, other small ensembles, and raising an 14 year old daughter.
Alan Leech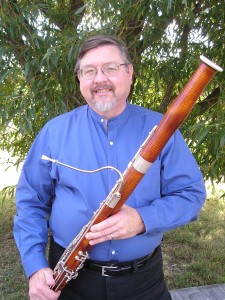 holds the B.M. and M.M. degrees from the Cincinnati College Conservatory of Music where he studied bassoon with Otto Eifert and conducting with Max Rudolf and Erich Kunzel. He has also had bassoon master classes with Sherman Walt, studied the saxophones with Clifford Myers and William Stein, and musical improvisation with Ralph Towner and Paul McCandless. Besides the performances of solo concerto works with a number of orchestras, his performance experience includes positions as principal bassoonist with 12 American orchestras, saxophonist with large and small jazz groups and show bands, and extensive chamber music playing with professional groups using bassoon, saxophones, WX-7, and recorders. He has composed chamber works, jazz pieces, and incidental music for plays and films. He came to MSU-Bozeman in 1972 from the University of Tennessee at Knoxville, where he had taught for four years. He retired from MSU in 2011, following 39 years of service. He currently performs with the Montana Consort, MusiCollage, the Bozeman Trail Chamber Players, Bozoon, and is also principal bassoonist with the Bozeman Symphony.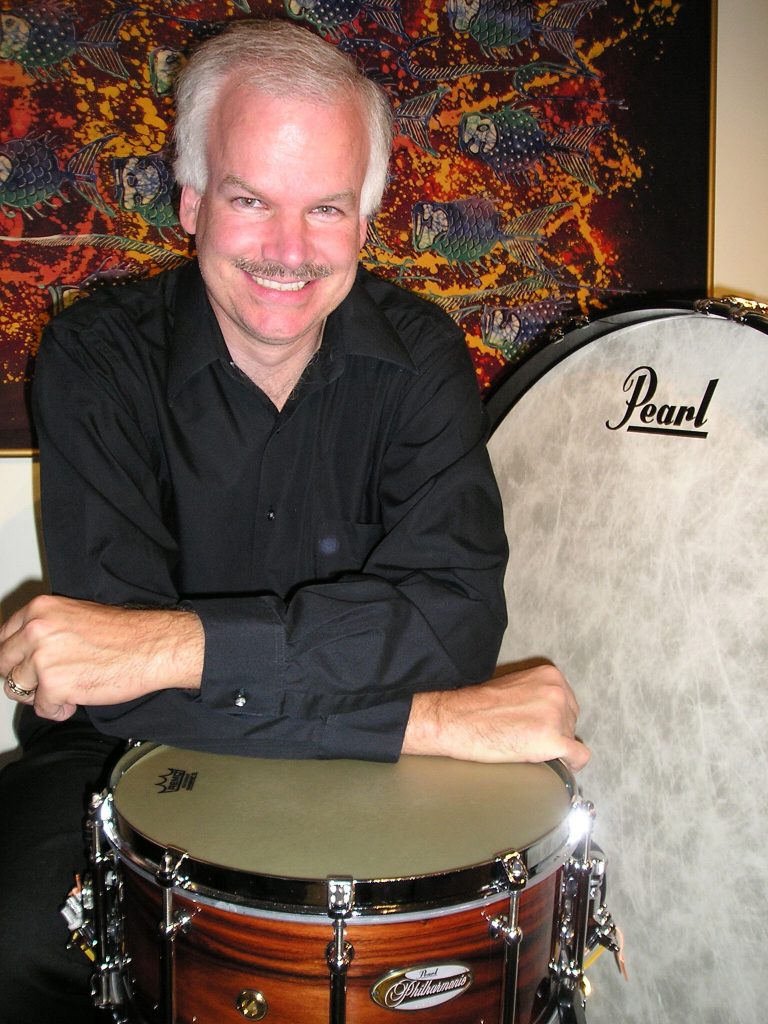 Jeffrey H. Vick received a Bachelor of Music Education degree from The University of Arizona (1989) where he studied with Gary D. Cook, and a Master of Education in Music degree from Montana State University (1991) with Dan Moore. He is currently Principal Timpanist and a Percussionist with the Bozeman Symphony, Helena Symphony, Intermountain Opera, Montana Ballet and Montana TheatreWorks, teaches instrumental and general music at Anderson School District #41, LaMotte School District #43, and Malmborg School District #47 in Bozeman, Adjunct Instructor of Music at Montana State University-Bozeman (Gamelan Sekar Gunung), a member of PercOrchestra, Flutes and Friends, Bozeman Trail Chamber Players, and maintains a private studio. He has appeared as a guest artist with the Ahn Trio, Bozeman Symphony, Cascade String Quartet, Gallatin Woodwind Quintet, Mannheim Steamroller, Mistral Duo, MSU Percussion Ensemble, MSU-Billings Percussion Ensemble, and MSU Chamber Orchestra. Other performance experience includes the Tucson, Great Falls, Butte, Helena and Montana Summer Symphonies, Flathead Festival and Gallatin Chamber Orchestras, Denver and Bozeman Municipal Bands, and numerous musical theatre companies. He is the recipient of a Montana Arts Council Individual Artist Fellowship Award, and a Phi Delta Kappa Professional Development grant for gamelan study in Bali, Indonesia.