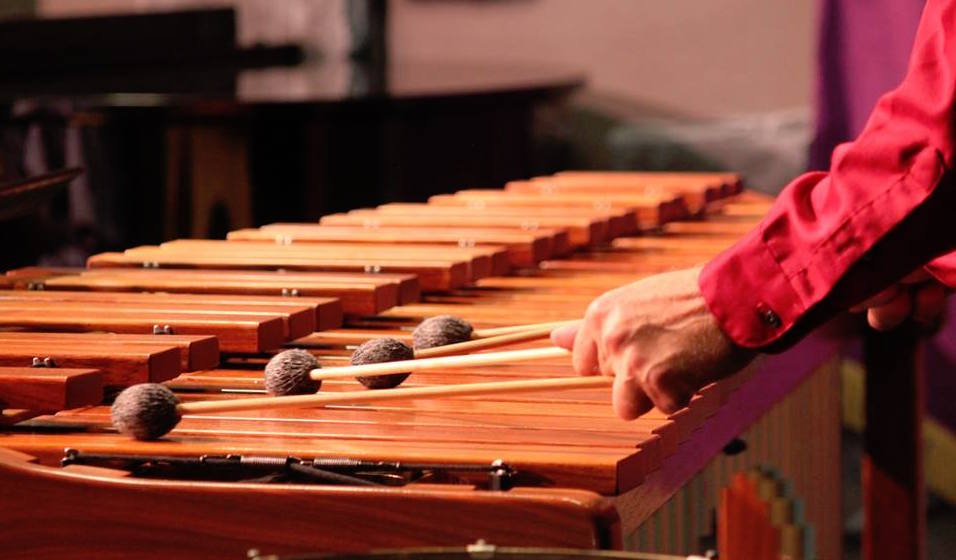 Jeffrey H. Vick received his Bachelor of Music Education degree from The University of Arizona (1989) where he studied with Gary D. Cook, and a Master of Education in Music degree from Montana State University (1991) with Dan Moore.  Other percussion teachers have included Kenneth Beard, Robert Vasquez, Ted Small, and numerous lessons/masterclasses with the late Cloyd Duff (Cleveland Orchestra).
After 34 years in public education, he retired in June 2022 as the Instrumental and General Music Teacher at Anderson School District #41 (29 years),  LaMotte School District #43 (11 years), and as an Adjunct Instructor of Music at Montana State University-Bozeman (MUSI 428 – Gamelan Sekar Gunung, 11 years).
In addition to maintaining a private lesson studio, current performing ensembles include Principal Timpanist and Percussionist with the Bozeman Symphony, Intermountain Opera, Helena Symphony, Big Sky Classical Music Festival, Montana TheatreWorks and Montana Ballet Orchestras, a member of PercOrchestra, and the Bozeman Trail Chamber Players.  He was also Principal Timpanist of the Billings Symphony from 2007-2015 and continues as a Substitute Timpanist/Percussionist with the group.
He has appeared as a guest artist or soloist with the Ahn Trio, Bozeman Symphony, Cascade String Quartet, Gallatin Woodwind Quintet, Mannheim Steamroller, Mistral Duo, MSU Percussion Ensemble, MSU-Billings Percussion Ensemble, and the MSU Chamber Orchestra.  He has served as an adjudicator for the Montana District One, Four, Five, Six and Nine Music Festivals, the Eastern Half State Music Festival, All-State Band and Orchestra Auditions, All-Northwest Band and Orchestra Auditions (2008, 2010, 2012, 2018), Montana State University Applied Lesson Juries, and the MSU Concerto Competition.  Conference presentations include the Montana Music Educators Conference (1998, 1999, 2004, 2005, 2007, 2008, 2011, 2013), the Montana Chapter of PAS Day of Percussion (2008, 2012, 2016), and the International Conference on Percussion Music at The University of Arizona (1995).
Professional memberships include: the American Federation of Musicians (Bozeman Musicians Association – Local 709), NAfME: the National Association for Music Education, Montana Music Educators Association, Montana Bandmasters Association, Montana General Music Teachers Association, National Education Association/American Federation of Teachers (NEA/AFT, MFPE), Percussive Arts Society (past Vice-President of the Montana Chapter of PAS, and editor of Montana Percussion News), Phi Delta Kappa and Phi Mu Alpha Sinfonia. He is the recipient of a Montana Arts Council Individual Artist Fellowship Award (1992), and a Phi Delta Kappa Professional Development Grant (1998) for gamelan study/research in Bali, Indonesia.